Sign up to save your library
With an OverDrive account, you can save your favorite libraries for at-a-glance information about availability. Find out more about OverDrive accounts.
Find this title in Libby, the library reading app by OverDrive.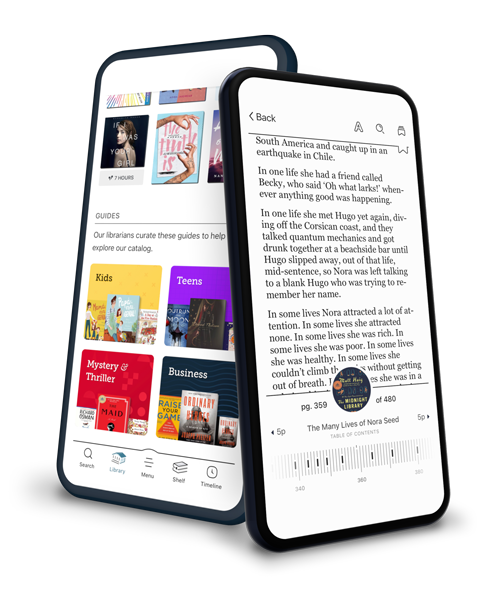 Search for a digital library with this title
Title found at these libraries:
"A host of drug dealers meets a foe they cannot kill. The president accidentally invites demons into the country and watches the pope turn into a sabertooth tiger. A man, dead since 1920, lives again in present day Los Angeles to satiate a malevolent goddess. These tales by Michael Boatman will disturb, terrify and traumatize you. Boatman grabs you by throat and drags you kicking and screaming through his prose. With a dash of Lansdale and a smattering of Martin's Wild Cards, the tales within inhabit the dark and nasty side of our souls, and throughout Boatman infuses it all with a keen wit and an eye for detail. And when he lets you up to breathe, like God, you might just find yourself laughing. This is the sort of stuff I like to read as the bells sound midnight."—Paul Haines, award-winning author of Doorways for the Dispossessed
"Boatman's debut collection will knock you down and kick you in the teeth. Alternatingly hysterical, grotesque, bizarre, and fantastic, Boatman's collection is a must-read for anyone itching to get their hands on fresh new fiction that pulls no punches."—Ronald Damien Malfi, author of The Nature of Monsters and The Fall of Never
"Michael Boatman writes like a visitor from hell. Someone out on short term leave for bad behavior. I love this stuff. He's one of the new, and more than promising, writers making his mark, and a dark and wonderful mark it is."—Joe R. Lansdale
Questions for Michael Boatman
Jeff VanderMeer for Amazon.com: First off, please describe where you are as you're answering these questions.
Boatman: I'm sitting in my office, which is downstairs in the basement of my house. The windows in my office look out over my backyard and a thick patch of woods. It's 9:00 AM on a foggy December morning.
Amazon.com: How long have you been writing?
Boatman: I've been writing for about 13 years. I started after I injured my leg in a freakish household accident. I was unable to work for about 12 weeks. One day, Don Cheadle, who is a good friend, stopped by for a visit. He took one look at me, fat, bearded, and depressed, and encouraged me to explore writing, as I had always expressed an interest in creating a screenplay. The screenplay was terrible, but I loved the process and I've been writing ever since.
Amazon.com: Where do writing and acting intersect creatively? How do they influence each other in your life?
Boatman: Acting and writing both stem from the most primal form of entertainment, which is storytelling. I've come to believe that I actually became an actor as a kind of creative misfire. I was always a voracious reader. To this day, I'm unable to go anywhere without a book. However, writing was something I'd never considered. It seemed too mystical, something working-class kids from the inner city weren't supposed to do. I stumbled into acting in high school (of course to meet chicks), and I discovered that I enjoyed being a part of a creative endeavor. After more than 20 years as an actor, I've realized that, at least for me, the two art forms are linked. An actor communicates his part of the larger story in which he participates, but a writer creates the story. Now I find telling my own stories more compelling than communicating other authors' stories.
Amazon.com: Writing is a solitary activity. Acting is, I assume, solitary in the preparation but very social in its application—and dependent to some degree on the imaginations of other people. How easy is to navigate between those two worlds?
Boatman: I find it easy to navigate the two worlds because I've been an actor for so long that it's part of who I am; I know my way around...