Sign up to save your library
With an OverDrive account, you can save your favorite libraries for at-a-glance information about availability. Find out more about OverDrive accounts.
Find this title in Libby, the library reading app by OverDrive.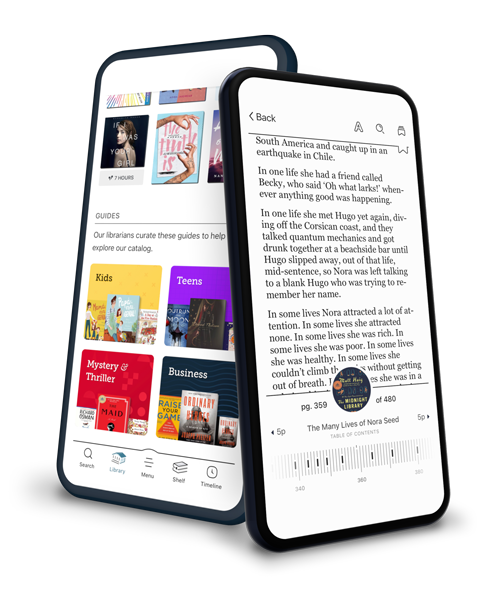 Search for a digital library with this title
Title found at these libraries:
The Economist is the premier source for the analysis of world business and current affairs, providing authoritative insight and opinion on international news, world politics, business, finance, science and technology, as well as overviews of cultural trends and regular Special reports on industries and countries.
Coronavirus briefs • To 6am GMT January 14th 2021
The world this week
The roaring 20s? • Pessimism about technological change is giving way to hope—much of it justified
The reckoning • The right and the wrong ways to hold President Donald Trump to account
The sound of silence • Regulation of free speech should not be outsourced to a few tech tycoons
Reaping what you sow • The failure of Narendra Modi's farm reforms is a parable of mismanagement
New brooms needed • It's time to tidy up space
Letters
Molecules, missions and money • Economists are convinced that governments can increase economic growth by spending more on research and development. Are they right?
Strutting sultans • SINGAPORE
Sex with 12-year-olds • A push to raise the age of consent is nearing fruition
Steppe one • BISHKEK
Ploughing on • DELHI
A war over Battlegrounds • KABUL
Bonfire of the protocols • Have departing American officials left a booby trap for Taiwan as well as Joe Biden?
Why bother counting? • The West once dreamed of democracy taking root in rural China. The Communist Party is making doubly sure it does not
Masked defiance • HONG KONG
The stigma of covid-19 • A year into the pandemic, ordinary Chinese are strikingly accepting of harsh virus controls
The final chapter • WASHINGTON, DC
Said the spider to the fly • The banishment of Donald Trump from social-media platforms underlines the concentration of power online
Where bullets fly • CHICAGO
Trouble on the farm • How baseball represents American society in miniature
Stars and gripes • DALLAS
Conscience of some conservatives • The Republican Party launches an overdue civil war over Donald Trump
A shift of gears • MEXICO CITY AND SÃO PAULO
Driven away • SÃO PAULO
Made in China • DUBAI
The Line in the sand • DUBAI
The ghetto strikes back • KAMPALA
Move over, Superman • JOHANNESBURG
Colour vision • A new challenge to France's deep reluctance to talk about race
Just what they didn't need • ROME
Three men in a Rhineland boat • COLOGNE AND DÜSSELDORF
One man's terrorist • ISTANBUL
Cloud mining • An icy country considers its economic future
Cyberpunked • A botched launch of a video game provides a lesson for European business
Not with a bang but a whimper • The real damage from Brexit will take time to make itself felt
Quick jabs • Britain gets off to a quick start; ministers promise acceleration
Trump? Don't think I know him • The British right needs to come clean about its links with Trumpism
Madison's nightmare • Political theorists have been worrying about mob rule for 2,000 years
Bearing fruit • NEW YORK
A chill descends • HONG KONG
Visa-free travel • Trustbusters force a big incumbent to back off from an upstart rival
Steel and silicon • Detroit loses out to virtual Vegas as cars go electric—and electronic
Creatures of habit • The lockdown has caused both good and bad changes of routine
Capitol gains • Banning Donald Trump is unlikely to hurt social networks' business
Feuding film stars • BEIJING
Rolling in it • Marketing lessons...