Sign up to save your library
With an OverDrive account, you can save your favorite libraries for at-a-glance information about availability. Find out more about OverDrive accounts.
Find this title in Libby, the library reading app by OverDrive.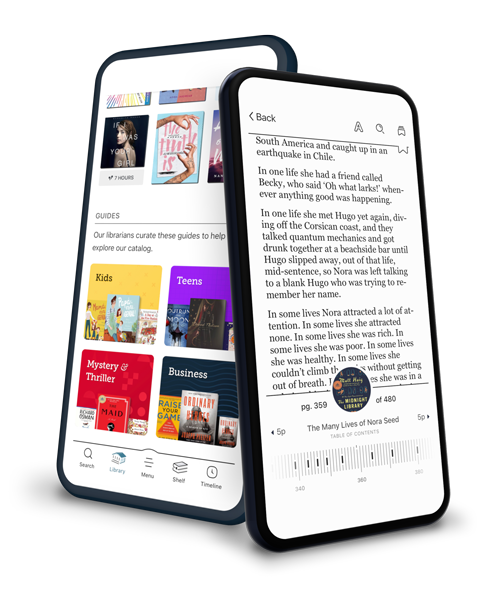 Search for a digital library with this title
Title found at these libraries:
Spiders. Over 35,000 species. Every person on Earth eaten in one year. Now there's one more... a ravenous eight-legged hybrid thousands of years in the making and bigger than a dozen burritos.

After a summer of exterminator training in New York, Bradley returns home ready to face his senior year with renewed confidence. But fate gets in the way of his grand teenage plans – especially when eight legs attack instead of four.

And these aren't your typical, everyday spiders. Their newly acquired taste for raw meat has them casting a wide net over Bradley's sleepy San Fernando suburb. It doesn't take them long to scramble up the food chain.

Add a vengeful ex-girlfriend casting a web of lies into the mix, and things get downright sticky.

But Detest-A-Pest can't resist a challenge. Sam and O'Connor rejoin Bradley and his inventive friends as they wage war on an infestation of spiders poised to swallow not only the high school, but the neighborhood and everyone within...

Arachnid 2.0 is a fast-paced creature feature horror novel, book two of the popular Detest-A-Pest series. It can be read as a standalone novel.

For fans of Gerry Griffiths, Michael Cole, Hunter Shea, Matt James, Steve Alten, William Meikle, Greig Beck, or James S. Murray.
Praise for Arachnid 2.0
"I am no longer young and usually cannot identify with younger points of view in books. I instantly was catapulted into this world and I loved it. This book had the right amount of realism, gruesomeness and horror. it is a winner. I did not read the first book and I now regret that. I will buy the third though."
"Another great one! First there were rats and now spiders. I am so glad the story continues! Not only are the spiders trying to kill everyone, but they have to watch out for one vengeful ex girlfriend. I love all the characters in this series and I love the way new characters have been introduced. If you love creature horror books, definitely read this. The spiders are not your ordinary spiders and they have one objective...kill. With lots of action and some humor thrown in, it will keep you reading on way past your bedtime. The good news...another book is coming in 2020."
"Got the Ebook yesterday, read it in two days, loved it. The next Stephen King, Can't wait for the next one."
"I like the subject matter of this series. The creep factor is great! I'm having a great time getting to know this cast of characters, O'Connor is my fav! Everyone should have a pal like her, she cracks me up :) I'm a fan of series books, so I'm looking forward to the next story. folks who are fans of movies like Willard, arachnophobia would dig this series. Although, Books are so much cooler than movies..... I live in the redwoods, and after reading this book, I am paying way more attention to what's in the shadows!"
"This second book in the series takes another step forward from good to great. The characters and the story is something Stephen King would be proud of, don't miss this one!!!"
"Fast-paced horror. Colorful and memorable characters and a great story. Warmly recommended. I loved it!"
About the Author
Since 1992, Lee has worked within the visual and dramatic arts landscape as a graphic designer, illustrator, visual effects artist, animator, screenwriter and author. He's contributed to an Emmy award and once walked 63.5 kilometers in 13 hours. Traditionally trained as a screenwriter, Lee has moved to writing books in order to share his stories.
Lee has spent most of his life living on an island in the Pacific Northwest and he writes...