Sign up to save your library
With an OverDrive account, you can save your favorite libraries for at-a-glance information about availability. Find out more about OverDrive accounts.
Find this title in Libby, the library reading app by OverDrive.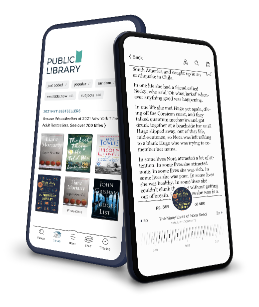 Search for a digital library with this title
Title found at these libraries:
The Prepress Equipment South Korea eBook provides 14 years Historic and Forecast data on the market for each of the 20 Products and Markets covered. The Products and Markets covered (Prepress equipment) are classified by the Major Products and then further defined and analysed by each subsidiary Product or Market Sector. In addition full Financial Data (188 items: Historic and Forecast Balance Sheet, Financial Margins and Ratios) Data is provided, as well as Industry Data (59 items) for South Korea.

PREPRESS EQUIPMENT

1. Prepress machinery & equipment
2. Coating machines for printing plates
3. Colour separation machinery & equipment
4. Computer-to-plate (CTP) exposure systems/CTP-platesetters
5. Driers & drying cabinets for plates & films, printing industry
6. Electronic scanning machines & equipment, printing trade
7. Engraving machines, automatic, for printing rollers
8. Engraving machines, electronic, printing industry
9. Engraving machines, laser, printing industry
10. Forme bases, mixed, printing
11. Forme making equipment, printing
12. Glueing equipment for continuous printed paper
13. Grinding & polishing machines, printing plate finishing
14. Light tables, makeready tables, printing industry
15. Pantograph engraving machines
16. Printing plate finishing machines & tools
17. Printing plate making equipment, photopolymer
18. Printing plate making equipment, plastic or rubber
19. Thickness correction machines for rubber printing plates
20. Prepress equipment, NSK



There are 188 Financial items covered, including:
Total Sales, Pre-tax Profit, Interest Paid, Non-trading Income, Operating Profit, Depreciation: Structures, Depreciation: P + E, Depreciation: Misc., Total Depreciation, Trading Profit, Intangible Assets, Intermediate Assets, Fixed Assets: Structures, Fixed Assets: P + E, Fixed Assets: Misc., Total Fixed Assets, Capital Expenditure: Structures, Capital Expenditure: P + E, Capital Expenditure: Vehicles, Capital Expenditure: Data Processing, Capital Expenditure: Misc., Total Capital Expenditure, Retirements: Structures, Retirements: P + E, Retirements: Misc., Total Retirements, Total Fixed Assets, Finished Product Stocks, Work in Progress as Stocks, Materials as Stocks, Total Stocks / Inventory, Debtors, Total Maintenance Costs, Services Purchased, Misc. Current Assets, Total Current Assets, Total Assets, Creditors, Short Term Loans, Misc. Current Liabilities, Total Current Liabilities, Net Assets / Capital Employed, Shareholders Funds, Long Term Loans, Misc. Long Term Liabilities, Workers, Hours Worked, Total Employees, Raw Materials Cost, Finished Materials Cost, Fuel Cost, Electricity Cost, Total Input Supplies / Materials + Energy Costs, Payroll Costs, Wages, Director Remunerations, Employee Benefits, Employee Commissions, Total Employees Remunerations, Sub Contractors, Rental & Leasing: Structures, Rental & Leasing: P + E, Total Rental & Leasing Costs, Maintenance: Structures, Maintenance: P + E, Communications Costs, Misc. Expenses, Sales Personnel Variable Costs, Sales Expenses + Costs, Sales Materials Costs, Total Sales Costs, Distribution Fixed + Variable Costs, Premises Fixed Costs, Premises Variable Costs, Physical Handling Fixed + Variable Costs, Physical Process Fixed + Variable Costs, Total Distribution Costs, Correspondence Costs, Media Advertising Costs, Advertising Materials Costs, POS & Display Costs, Events Costs, Total Advertising Costs, Product Handling Costs, Product Support Costs, Product Service Costs, Customer Problem Solving Costs, Total After-Sales Costs, Total Marketing Costs,...