Sign up to save your library
With an OverDrive account, you can save your favorite libraries for at-a-glance information about availability. Find out more about OverDrive accounts.
Find this title in Libby, the library reading app by OverDrive.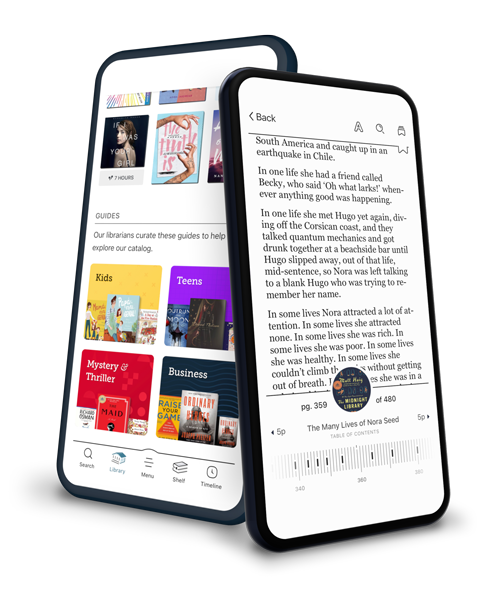 Search for a digital library with this title
Title found at these libraries:
An infestation of supersized vermin with a hunger for raw meat? CHECK.

An estranged son staying for the summer? CHECK.

An intense fear of rats? DOUBLE-CHECK.

Sam Shaw's life has flipped upside down. Pets and tenants in his Bronx brownstone begin to disappear. Left behind is a wake of carnage.

All evidence points to a hybrid colony of vicious white-tailed rats that has moved into the basement – genetically superior with intelligence to match.

When his ex-wife dumps his son Bradley on his doorstep, Sam must switch into protection mode, if his son will let him.

Faced with impossible odds, Sam hires Bertha O'Connor from Detest-A-Pest Exterminators Inc. She runs the only outfit brave enough – or crazy enough – to take the job.

With help from the Detest-A-Pest crew, Sam must face his fears or the white-tailed mutants will eat him alive. Because this horde of super-rats are smarter than anyone had bargained for...

Rally behind Sam in "Vermin 2.0: Hunger Pains," book one of the popular Detest-A-Pest Creature Feature series.
Praise for Vermin 2.0:
"There is nothing I didn't like about this book and it got me reading the rest of the series. It was an absolute blast!!!"
"Vermin 2.0 is a gruesome horror. What would happen if rats were able to think and plan? That is what appears to happen in this old apartment building where the main character, Sam Shaw, is the superintendent. The characters are well developed. They are all colorful and entertaining in their own way. The author makes this into a great story as the characters are introduced to the reader and interact with each other and the rats. Don't get too attached to any of them. The focus of the book is very bad rats. This is also Sam Shaw's worst nightmare. This is his story. A real page turner."
"If you're looking for something a little apocalyptic for your next read, but without fantasy monsters, check out Vermin 2.0. From the first chapter on, you'll quickly agree that rats deliver more horror than zombies and killer clowns ever could. Rats are the ancient enemies of mankind, no matter how cute the white ones look in pet stores. Lee Gabel has given us a new star in the rodent-related horror universe! Is there going to be a sequel?"
"Let me start by saying, as a child, I loved Willard, Food of the Gods, Rats, Night of Terror and the really cheesy Graveyard Shift, so I may be somewhat biased when I say I love this freaking book. Lee Gabel has taken some of the most cherished horror films from my childhood and written a novel in the same vein. Hero, who's afraid of rats, check.....Rats that have some real teeth, um, bite, check. Do yourself a favor. If you liked any of those movies, or just plain like good old fashioned nature run amok stories BUY THIS BOOK. You will love it."
"For starters this book was well written and flowed easy. The characters were well defined and the surroundings were well described. Now with those details out of the way, this book kept me on pins and needles. There were times my skin crawled and creeped me out but I could not put the book down. This book is one of the best books that I have read in a long time that actually kept my attention and freaked me out all at the same time. This is a 5 star book.."

"Was expecting a rip off from James Herbert's the rats trilogy but got a unexpected delightful little book. Estranged father and son spend the summer holidays together and things don't go well at first. But thankfully an invasion of rats naturally brings them together along with a rat...