The SSU Series Complete Box Set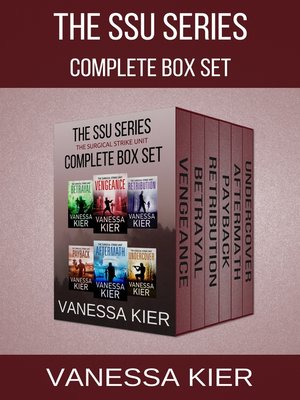 Sign up to save your library
With an OverDrive account, you can save your favorite libraries for at-a-glance information about availability. Find out more about OverDrive accounts.
Find this title in Libby, the library reading app by OverDrive.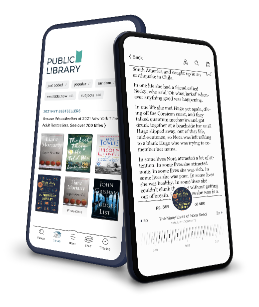 Search for a digital library with this title
Title found at these libraries:
Immerse yourself in the adventure with six action-packed stories of conspiracy, betrayal, and revenge...
Welcome to the world of The Surgical Strike Unit (SSU), a privately run special operations group. It was founded by Ryker, a Vietnam veteran, to handle the national security jobs that the government couldn't—or wouldn't—do.
A government program attempted to turn men into superhuman soldiers and spies.
Those who survived were barely human.
Now key players want to revive the program.
Join the operators of the SSU and the women they love on thrilling adventures as they work to stop a deadly, and unstable, army of superhuman soldiers from being unleashed on the world.
The titles included in this volume include:
VENGEANCE
Niko Andros became a criminal to protect his family.
He served his years in prison and now he's earning redemption one mission at a time with a secret military strike force.
When an old enemy resurfaces, his aunt is caught in the crossfire and he'll do anything to save her.
Even betray the brash, young female agent he's teamed up with.
Will saving his aunt cost him the woman he's come to love?
UNDERCOVER (A PREQUEL NOVELLA not available for sale individually)
In his quest for vengeance, he's turned himself into a criminal...
Undercover agent Niko Andros can't let go of his anger over the hit that paralyzed his father. When the crime lord responsible, Jaime Alvarez, offers Niko a place in his organization, Niko accepts and dives into the criminal underworld.
Niko plays the dutiful soldier, giving Alvarez the appearance of having turned away from his law-abiding family.
Each sin Niko is forced to commit brings him closer to taking down his enemy and closer to the darkness he fears he'll never escape.
This short bonus novella is approximately 15,000 words. It takes place before Vengeance and gives the backstory between Niko and Alvarez. Unlike Vengeance, Undercover is purely suspense. There is no romance.
BETRAYAL
An innocent woman is caught in the crosshairs of an international manhunt.
Her only hope of escaping the jungle alive is the most wanted man on the planet.
Accused of a murder he didn't commit, Kai Paterson has been on the run for years, looking for the proof he needs to clear his name.
In the process he's become worse than some of the criminals he's hunted.
He'll never outrun his nightmares or his guilt, but if he can save archeologist Susana Dias, maybe he can balance the scales and wash some of the blood from his hands.
The government wants her for the same reason he needs her—she holds the key to his salvation and their downfall.
The unlikely pair teams up and they race through the jungle staying only steps ahead of the mercenaries closing in on them.
When the stakes rise even higher, Kai is forced to make a choice.
Innocent lives or the life of the woman he loves.
RETRIBUTION
A shadowy government organization is about to unleash a secret weapon against an innocent population. Only one man can stop the destruction, but first he has to remember her...
Rafe Andros had everything he wanted until a mission went horribly wrong.
Now, he's not just a prisoner, he's the subject of a brutal experiment that's slowly eroding everything that makes him human.
He can't remember much. The mental brainwashing makes him attack anyone he knew or loved in the past. Anyone except her...
His only hope for salvation is Dr. Gabby...