Sign up to save your library
With an OverDrive account, you can save your favorite libraries for at-a-glance information about availability. Find out more about OverDrive accounts.
Find this title in Libby, the library reading app by OverDrive.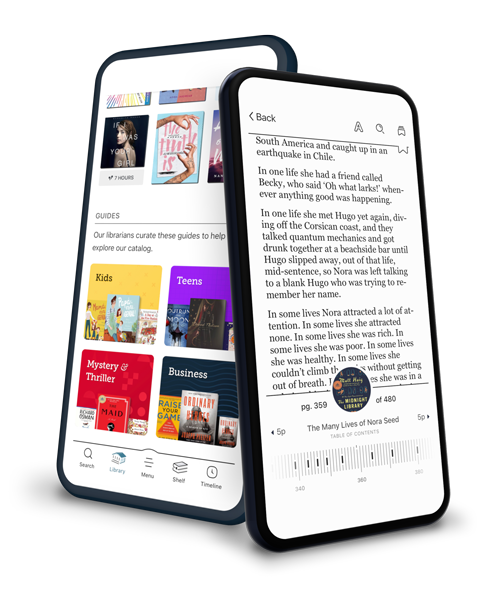 Search for a digital library with this title
Title found at these libraries:
The past isn't over; it's an opening. The future isn't hidden; it's a trap.
If she ever wants to see him again, she'll have to take the risk.
"Engaging, Funny, Romantic & Harrowing"
~Publishers Weekly Starred Review
After reconnecting with the one-that-got-away—and then losing him in a pandemic—middle-aged Iz struggles to survive in a remote mountain cabin. As loneliness and despair set in, she finds hope in caring for abandoned pets—until a man appears and offers her a one-way trip to the past.
With humanity teetering on the edge, she gives up everything in an attempt to alter the dystopian present—and see her missing lover once more.
As time runs out, she's whisked into a coffin-like machine set to plunge deep into her past. (A neural net insists she is humankind's best hope. No one knows why.) They neglect to mention the time machine has been activated once before—with deadly results.
Miraculously, she awakens on a pristine beach—buck naked and suffering radiation-like side-effects—but 20 years younger! With only hours to live, she must persuade a young man to modify their future relationship and thereby set off a chain of events that will prevent the pandemic.
Our young hero falls hard for her (what guy could resist a smart, middle-aged woman in a newly acquired vixen's body?) until she blurts out that she's from the future and here to "fix" him.
Turns out, it's not him that needs fixing; it's her—and it's far too late for that.
Or is it?
Content Warning
This book contains material that may be disturbing to some and, in movie form, would be rated NC-17 for strong language, nudity, sexual situations, and violence. It includes attempted sexual assault, abduction, intense physical danger, miscarriage, confinement, a pandemic, religious fanaticism (Christian), government incompetence bordering on malice, mistreated animals, gun violence, near drowning, and (human) death.
Genre Warning
Crossing in Time is a smart character-driven love story told from 3 points of view (in 1st-person, present tense): our plucky heroine's, her steadfast lover's, and a gay British physicist's. At times, the gentle reader must keep track of 3 intertwining storylines. If you prefer your fiction to be light, this is probably not the book for you.
Although the book contains a love story, it does not have a Happily Ever After ending and is not a genre romance: There's no alpha male or damsel in distress. If you're inclined to assume smart, head-strong women are annoying—or thoughtful, empathetic men are weak—this is likely not the book for you.
Even though the story contains a time machine, no laws of physics are violated. But if you're looking for hard sci-fi that focuses on gadgets and world-building (or you dislike the word breast, for instance), skip this one.
Also, there's profanity, blaspheme, alcohol consumption, frosted donuts, and a bowling alley (but no smoking—except for the time machine.)
Finally, the story jumps between a dystopian action-adventure, a sci-fi techno-thriller, a time travel suspense mystery, and a tumultuous love story. Steer clear if you prefer your fiction fit into neat and tidy genres!
This is the 1st book in the Between Two Evils series (5 total), and all will be revealed in time. I ask for your indulgence as I tell the story in the best way I can. I know how it all ends, and I think you'll like it.