Sign up to save your library
With an OverDrive account, you can save your favorite libraries for at-a-glance information about availability. Find out more about OverDrive accounts.
Find this title in Libby, the library reading app by OverDrive.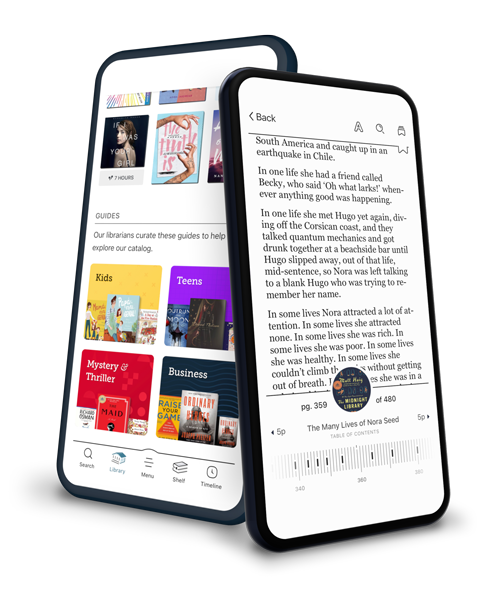 Search for a digital library with this title
Title found at these libraries:
Louis L'Amour said that the West was no place for the frightened or the mean. It was a "big country needing big men and women to live in it." This volume presents five more of L'Amour's fine short stories about the West, restored according to how they first appeared in their initial publication in magazines.
"Riding for the Brand"
Jed Asbury was stripped naked by Indians and forced to run the gauntlet. He ran it better than they had expected and escaped with only a few minor wounds. Still on the dodge, Jed encounters a covered wagon in which the horses and humans have been killed, the wagon and its contents left to stand. He is able to outfit himself from clothes and guns he finds in the wagon, and in the process he learns what the intentions were of those who had driven the wagon—and the possible reason they were killed. Jed decides to push forward and accomplish precisely what they had intended to do.
"Four Card Draw"
Allen Ring drew four cards in a poker game with Ben Taylor, and he won a small ranch. The ranch cabin sits on a low ledge of grass backed up against a cliff of red rock, with a spring not more than fifty feet away. The ranch is all he had ever hoped to have. Only it isn't going to be that simple. Ross Bilton, the town marshal, shows up with two deputies and tells Allen that, whether he has a deed or not, no one is allowed to live on the ranch. A killing had taken place there years before and remains unsolved. But that's not enough to persuade Allen to leave.
"His Brother's Debt"
Rock Casady is considered a coward. When gunman Ben Kerr issued a challenge, Casady fled rather than stick around to fight. He rode on to new range and got himself a job. He did well at it, but everyone noticed that he avoided going to town, and he avoided people. That was before Sue Landon, niece of the ranch's owner, asked Rock to accompany her to town to make some necessary purchases. Though that might mean a confrontation with rustler and hardcase Pete Vorys, Rock agrees. However, minding his own business proves ineffective when Vorys decides that this stranger has to be cut down to size.
"The Turkeyfeather Riders"
Jim Sandifer swings down from his buckskin and stands for a long minute, staring across the saddle toward the dark bulk of Bearwallow Mountain. For three years he has been riding for the B Bar, and for two of those years he has been ranch foreman. Now he knows that what he is about to do will bring an end to that, an end to his life here, to his chance to win the girl he loves. He stopped a raid by some B Bar men on the Katrischen spread, and now he has to tell the B Bar's owner what he did—and suffer the consequences.
"The Nester and the Paiute"
The Paiute is the local bad man. But as bad as his rustling and killing has been, Sheriff Todd had never caught him with real evidence and so could only keep his eye on the Paiute, hope to catch him in the act. That was before the nester rode in, looking for the Paiute. Sheriff Todd is out of town, but that doesn't matter to the nester. He's been following the Paiute's tracks all the way here and now wants to know where he lives. That's easily told, but Sheriff Todd isn't going to like it if there's a shoot-out between the nester and the Paiute. What no one knows is that the sheriff has already run into the Paiute, and that the Paiute has finished him. For the Paiute, this has become the end game.