Sign up to save your library
With an OverDrive account, you can save your favorite libraries for at-a-glance information about availability. Find out more about OverDrive accounts.
Find this title in Libby, the library reading app by OverDrive.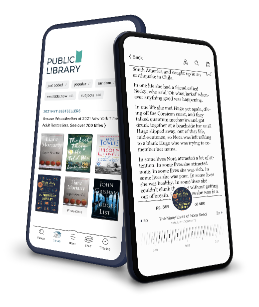 Search for a digital library with this title
Title found at these libraries:
Four great romantic reads of the Old West!Kayla and the Rancher by Paige TylerCord Holderness needs a wife, but with few prospects in the Wyoming Territory, the only way to find a well-bred young lady is to get a mail-order bride. However, the girl that's supposed to be his bride gets cold feet and leaves it up to her new friend, Kayla Mathison, to tell him that she's changed her mind.When the handsome rancher assumes that the fiercely independent and stubborn Kayla is his mail-order bride, she finds herself going along with it. Running from an arranged marriage herself, she decides to lead Cord on so she can steal the money she needs from him. As the days turn into weeks, she finds that the money doesn't interest her anymore, especially when Cord puts her over his knee and spanks her whenever she becomes a little too willful for his liking. Much to her surprise, she discovers that she's fallen in love with him.Life on the ranch gets even more complicated when a ruthless land baron tries to take over every piece of grazing land in the territory, including Cord's, and will do anything to get it. Then, as if that weren't enough, Kayla's very determined fiance comes to town looking for her. But Kayla has built this relationship with Cord by letting him think that she's someone else. Can she hope that Cord loves her enough to forgive her when he find out she's not really his mail-order bride?Mail Order Mama by Courage KnightMorgan gazed out of the stagecoach window, struggling to keep her disappointment from showing. She'd traveled hundreds of miles to marry a man she had never met before - a widower with five children, a hundred and sixty acres, and a flock of sheep. It had sounded so romantic once, before the dirty, dusty reality sprawled before her in all its fetid glory. She scanned the crowd, wondering which of the paunchy, balding men would claim her.None of them, apparently. Mr. John O'Shea was nowhere to be seen. What's more, the townspeople try to convince her to leave, to give up her dreams without even meeting her intended. They believe he's not quite right in the head. Undaunted, she hires a driver to take her to his homestead.But when she finally meets the man who sent the poetic letters and fare for her passage, her dreams are shattered, for John O'Shea is little more than a child himself. Had she come all this way for nothing? Would she ever be a bride, or was it her destiny to be a mail-order mama?The Marshal's Rebellious Bride by Starla KayeWhiskey, the mischievous imp of Dodge City, thought it was bad enough for her brothers to sell their shares of her father's ranch to their US Marshal friend, Morgan, but what was even worse was that those men all had it in mind that Whiskey would actually marry Morgan—this hard, firm, large man she had barely met before.Morgan thought Whiskey just needed a firm hand to keep her in line, but Whiskey, who is constantly getting tied up dangerous situations, was nearly impossible to control. Things get even more complicated when her twin sister comes into town.But Morgan has a dark shadow following in his path, threatening the peaceful life he meant to create with Whiskey. Will they come through this together? Or will Morgan's past bring tragedy on everything he now holds dear?Depths of Desire by Carolyn FaulknerA bright, adventurous young woman dreams of travelling to the Western frontier, but in the late 1800s, young women were expected to be neither bright nor adventurous. Despite the contentedness she sees in her mother, whom she knows is spanked by her father, Mary Rose thinks she's looking for independence and the opposite of what her parents have.Heroes come in strange packages and she's not long there before a rough-seeming...