Sign up to save your library
With an OverDrive account, you can save your favorite libraries for at-a-glance information about availability. Find out more about OverDrive accounts.
Find this title in Libby, the library reading app by OverDrive.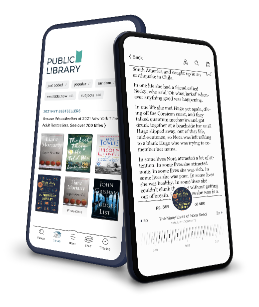 Search for a digital library with this title
Title found at these libraries:
ACT IScene 1. The ghost of Old Hamlet, King of Denmark, has appeared to officers guarding the castle of Elsinore. When the apparition is witnessed by Horatio, friend of the Dead King's son, he fears that it portends ill. He decides to tell young Hamlet, hoping that the ghost might reveal to him the cause of its restlessness.Scene 2. The dead king's brother, Claudius, has assumed the crown and married the widowed Queen Gertrude. He dispatches emissaries to Norway where the king's nephew Fortinbras is threatening Denmark with war. The King and Queen urge young Hamlet to cast off his dark mood. Once alone, the prince vents his violent grief at his father's death and outrage at his mother's "incestuous" remarriage. Wen Horatio tells Hamlet about the ghost, he too suspects foul play.Scene 3. Laertes warns his sister, Ophelia, not to take seriously Hamlet's attentions because, being a prince, he is not free to make his own choices in matters of love. Scene 4. Hamlet and Horatio meet on the battlements. The ghost appears and beckons to Hamlet to follow him. Scene 5. The ghost describes to Hamlet how it was murdered by Claudius. It urges him to revenge the crime.
ACT II Scene 1. Polonius, a garrulous counsellor and father to Ophelia and Laertes, instructs Reynaldo to investigate the kind of life Laertes is leading in Paris. Ophelia describes Hamlet's bizarre behavior to Polonius who attributes this to her recent rejection of him. Scene 2. The King and Queen ask Rosencrantz and Guildenstern, old friends of Hamlet, to discover the cause of the prince's erratic behavior. The King of Norway has stopped Fortinbras' preparations for war against Denmark. Polonius takes Hamlet's scathing and capricious wit as proof of his insanity. Hamlet greets Rosencrantz and Guildenstern warmly, but becomes suspicious of their motives. He is, however, pleased to hear that a company of players has arrived at Elsinore. Once alone, he berates himself for his failure to undertake his revenge. He plans to have the players enact King Hamlet's murder and to observe Claudius' reaction as a way of ascertaining his guilt.
Act III Scene 1. Rosencrantz and Guildenstern have failed to uncover the reason for Hamlet's behavior. Hamlet shocks Ophelia with his crude and bitter contempt for women and marriage. Their conversation is overheard by Claudius, who recognizes that it is not thwarted love that is responsible for Hamlet's dangerous instability. He resolves to send him on a diplomatic mission to England to get him away from the court. Polonius suggests that Gertrude should persuade Hamlet to confide in her; he himself will eavesdrop on their conversation. Scene 2. Hamlet tells Horatio to watch Claudius during the play for signs of guilt. As a murder identical to that of King Hamlet is enacted, Claudius rises in fright and calls for lights, thus ending the performance. Hamlet is summoned to his mother's closet and vows to "speak daggers to her, but use none." Scene 3. Claudius orders Rosencrantz and Guildenstern to accompany Hamlet to England. Once alone he expresses agony at his dreadful crime. Hamlet comes upon him trying to pray, but desists from killing him on the grounds that, were Claudius to die in prayer, his soul might go to heaven rather than hell. Scene 4. Hamlet harangues Gertrude so violently that she cries out for help. Polonius responds from his hiding place and Hamlet, believing him to be Claudius, stabs through the arras, killing him. He then continues his furious indictment of Gertrude, until the ghost enters, reminding him of his mission. Having implored his mother to repent, he drags away Polonius' body.
ACT IV Scene 1. Gertrude is now convinced of Hamlet's madness and Claudius...