Sign up to save your library
With an OverDrive account, you can save your favorite libraries for at-a-glance information about availability. Find out more about OverDrive accounts.
Find this title in Libby, the library reading app by OverDrive.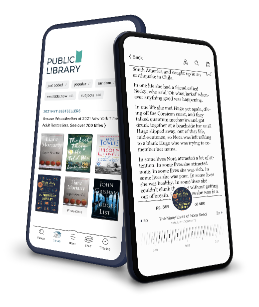 Search for a digital library with this title
Title found at these libraries:
The original mandate given to man in Genesis 1v28 was to "subdue and have dominion". Unfortunately when Adam & Eve sinned against god, they lost their connection with God, and lost their spiritual authority.
Jesus came to give us back our relationship with God,and our assignment of dominion again. Jesus demonstrated the message, He lived out the message of bring heaven to earth where ever he was. He first called 12, then 70, and finally entrusted all believers with the assignment to go, as ambassadors of the Kingdom, to proclaim the gospel, to make disciples, to heal the sick, to cast out demons, raise the dead - to minister in power and signs and wonders.
Gods purpose in creating man has never changed, He has something for us to accomplish, to bring our lives and community into harmony with heaven. We need to understand our mission in life, and learn how to fulfil it, how to exercise spiritual authority over all spiritual resistance.
Contents of the manual include:
1. The Apostolic mandate
2. Understanding your spiritual 'metron'
3. How you exercise spiritual authority
4. Exercising authority in your personal life
5. Your authority to minister to people
6. Strengthening your spirit man
Appendix
A. Keys to ministering in the spirit
B. Practical guidelines
C. House cleaning
6 Supplementary Videos:
http://vimeo.com/59558433
http://vimeo.com/59558434
http://vimeo.com/60064880
http://vimeo.com/60064881
http://vimeo.com/60649411
http://vimeo.com/60649412
Audio transcripts Included
The Apostolic Mandate (1 of 6) Jesus authority to do miracles came from the Father, who SENT him. We are also 'apostolic' because we are SENT, as as ambassadors of heaven, to fulfil our task with kingly authority. It is important we discover for ourselves what God has called us to do, and passionately pursue the mission that God has wired into our heart. It requires we take ownership of it; see people as God sees them, and execute on earth the judgements of heaven.
Identifying Your Spiritual Territory (2 of 6) This session begins with some activations to develop spiritual strength & sensitivity. Every believer has a spiritual territory (or 'metron') entrusted to us, a sphere of influence which is ours to govern - some permanent, some temporary. Adam (in Gen. 2:15) was instructed to 'tend', cultivate, develop his territory and to 'keep' or protect it from the enemy. Learn valuable keys to on how to govern, what to govern, and the consequences of failure to govern.
How to Exercise Spiritual Authority (3 of 6) Further activations to stir and awaken you inner man quickly, give voice to faith decrees, and release a spirit flow. Understand the real meaning of 'authority', 'power', 'legal rights', and what Jesus accomplished at the cross to disarm spiritual powers. Know what we have delegated power to do, and foundations which have to be built in our life to ensure success. Finally, how to forbid troubling spirits and release blessing. Plenty of practical examples in workplace, marriage, family life etc.
Exercising Authority in your Personal Life (4 of 6) The first place to gain dominion is with yourself. Eph. 4:27 shows us we can give the devil a foothold, or legal doorway to access our life, creating negative energies. This session gives a check-list of common doorways, and practical steps on how we can take responsibility for our life and close down these gateways.
Strengthening Your Spiritual Life (5 of 6) This session starts off with clear instructions on how to receive the...