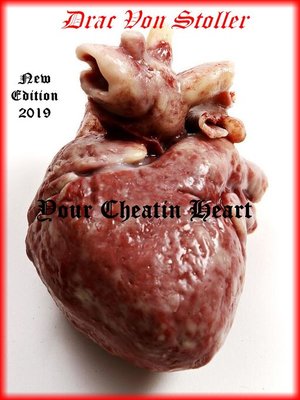 Sign up to save your library
With an OverDrive account, you can save your favorite libraries for at-a-glance information about availability. Find out more about OverDrive accounts.
Search for a digital library with this title
Title found at these libraries:
Bill and Susan were only married for a little over a year when Bill started realizing that he didn't really love his new bride anymore. Bill ran an insurance business that was doing really well and always stayed longer hours than needed, and his new bride was alone in a big empty house that should have been full of love. Susan tried her best to get Bill to notice her more, but it was no use. Bill started sleeping on the couch and sometimes would come home later than any normal husband would that loved his wife.
One night Susan got out of bed and went downstairs to the living room where Bill was sleeping. She turned on the light and as she was standing with both hands on her hips she noticed something red on his collar. She bent over and grabbed the neck of his collar and smelled it and said, "Just what I thought?" She shook him to wake him up, but he was too drunk that it would take more than just a few shakes to wake him up. She said, "I know just the thing to wake this cheating man up."
Susan had all she could take from his coldness, and took the beer bottle out of his hand, and broke it over his head.
Bill jumped off the couch and said, "Why did you do that?"
"Are you cheating on me?" asked Susan as she wept.
Bill replied, "What in the hell are you talking about?"
"Don't pretend you're not." exclaimed his broken hearted wife.
"If you want to know the real truth, I was never really in love with you, and didn't want to hurt your feelings so I married you any way. Are you satisfied?" explained Bill.
Instead of Susan throwing a big fit she decided to make him pay a heavy price for breaking her heart and cheating on her. Susan acted like it was no big deal what he said or done to her. She said in a calm voice even though she didn't mean it, "Its ok darling, I love you any way."
Bill replied, "Are you crazy, if someone did what I've done to you, I would want them dead."
"I can't help it, I'm crazy in love with you." replied Susan.
She asked Bill, "Would you like another beer?"
Bill replied, "You bet."
Susan went and got her cheating husband a beer out of the refrigerator, but instead of rushing back to him with a beer in hand she decided...