1912
ebook
∣

Wilson, Roosevelt, Taft and Debs - The Election that Changed the Country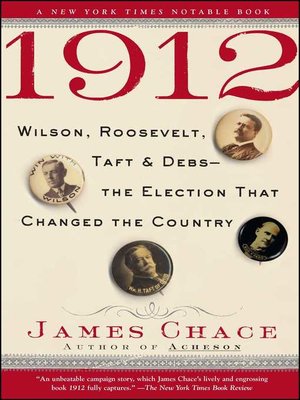 Sign up to save your library
With an OverDrive account, you can save your favorite libraries for at-a-glance information about availability. Find out more about OverDrive accounts.
Find this title in Libby, the library reading app by OverDrive.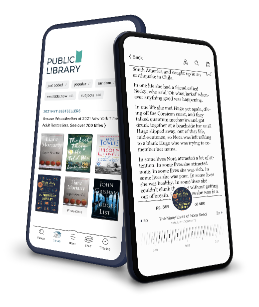 Search for a digital library with this title
Title found at these libraries:
Four extraordinary men sought the presidency in 1912. Theodore Roosevelt was the charismatic and still wildly popular former president who sought to redirect the Republican Party toward a more nationalistic, less materialistic brand of conservatism and the cause of social justice.
His handpicked successor and close friend, William Howard Taft, was a reluctant politician whose sole ambition was to sit on the U.S. Supreme Court. Amiable and easygoing, Taft was the very opposite of the restless Roosevelt. After Taft failed to carry forward his predecessor's reformist policies, an embittered Roosevelt decided to challenge Taft for the party's nomination. Thwarted by a convention controlled by Taft, Roosevelt abandoned the GOP and ran in the general election as the candidate of a third party of his own creation, the Bull Moose Progressives.
Woodrow Wilson, the former president of Princeton University, astonished everyone by seizing the Democratic nomination from the party bosses who had made him New Jersey's governor. A noted political theorist, he was a relative newcomer to the practice of governing, torn between his fear of radical reform and his belief in limited government.
The fourth candidate, labor leader Eugene V. Debs, had run for president on the Socialist ticket twice before. A fervent warrior in the cause of economic justice for the laboring class, he was a force to be reckoned with in the great debate over how to mitigate the excesses of industrial capitalism that was at the heart of the 1912 election.
Chace recounts all the excitement and pathos of a singular moment in American history: the crucial primaries, the Republicans' bitter nominating convention that forever split the party, Wilson's stunning victory on the forty-sixth ballot at the Democratic convention, Roosevelt's spectacular coast-to-coast whistle-stop electioneering, Taft's stubborn refusal to fight back against his former mentor, Debs's electrifying campaign appearances, and Wilson's "accidental election" by less than a majority of the popular vote.
Had Roosevelt received the Republican nomination, he almost surely would have been elected president once again and the Republicans would likely have become a party of reform. Instead, the GOP passed into the hands of a conservative ascendancy that reached its fullness with Ronald Reagan and George W. Bush, and the party remains to this day riven by the struggle between reform and reaction, isolationism and internationalism.
The 1912 presidential contest was the first since the days of Jefferson and Hamilton in which the great question of America's exceptional destiny was debated. 1912 changed America.