Sign up to save your library
With an OverDrive account, you can save your favorite libraries for at-a-glance information about availability. Find out more about OverDrive accounts.
Find this title in Libby, the library reading app by OverDrive.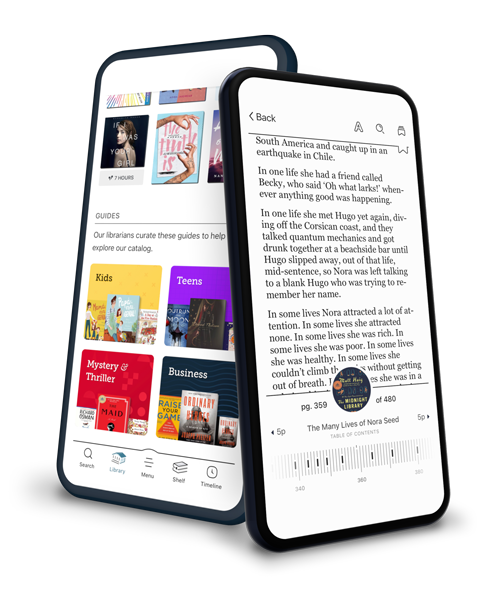 Search for a digital library with this title
Title found at these libraries:
Taking its name from a popular series of mystery novels, Inner Sanctum Mysteries debuted overNBC's Blue Network in January 1941. It featured one of the most memorable andatmospheric openings in radio history: an organist hit a dissonant chord, adoorknob turned, and the famous "creaking door" slowly began to open. Everyweek, Inner Sanctum Mysteries toldstories of ghosts, murderers, and lunatics. Produced in New York, the castusually consisted of veteran radio actors, with occasional guest appearances bysuch Hollywood stars Boris Karloff, Peter Lorre, and Claude Rains. What made Inner Sanctum Mysteries unique among radiohorror shows was its host, a slightly sinister sounding fellow originally knownas "Raymond." The host had a droll sense of humor and an appetite for ghoulishpuns, and his influence can be seen among horror hosts everywhere, from theCrypt-Keeper to Elvira. Raymond Edward Johnson was the show's host until 1945;Paul McGrath took over as host until the show left the air in 1952. ProducerHiram Brown would utilize the creaking door again in the 1970s, when heproduced and directed The CBS RadioMystery Theater.
Episodes include:
The Voice on the Wire,starring Lesley Woods
Trapped on an island, a voice on the telephone warns a womanthat she has only four hours to live. Originally aired November 29, 1944.
Desert Death, starringHorace Braham
Two men driving across the desert pick up three hitchhikerswho turn out to be escaped Nazi prisoners. Originally aired January 9, 1945.
Death Is an Artist,starring Lee Bowman
Four dead cats and a man are found in an apartment—all withtheir throats slit or their heads cut off. Originally aired January 23, 1945
Death in the Depths,starring Santos Ortega
A deep-sea diver meets some old friends down in a shipwreck.Originally aired February 6, 1945.
No Coffin for the Dead,starring Les Tremayne
Who killed Peter Frame? The killer may be an insane personwho is unable to walk. Originally aired February 20, 1945.
The Bog Oak Necklace,starring Miriam Hopkins
The discovery of a necklace around a skeleton is the key toa forty-year-old murder. Originally aired April 10, 1945.
The Black Art, starringSimone Simone
A murderer about to be hanged is rescued by a woman withstrange powers. Originally aired May 15, 1945.
Dead to Rights, starringElspeth Eric
An inept couple murders for profit and then flees when thenet closes in on them. Originally aired May 22, 1945.
Death across the Board,starring Raymond Massey
A murdering madman is battling the police as a chess game—withdead bodies galore! Originally aired June 5, 1945.
Portrait of Death,starring Lesley Woods
A cursed painting invariably kills its owner. Originallyaired June 12, 1945.
Dead Man's Deal, starringLarry Haines
A poker game has murder as the stakes. Originally airedAugust 28, 1945.
The Murder Prophet,starring Wendy Barrie
Who killed Claudia's first husband ... and her second ... andthe man who loved her? Originally aired September 4, 1945.