Ivy and Bean Bundle, Books 7 - 9
ebook
∣

Ivy and Bean What's the Big Idea?; Ivy and Bean No News Is Good News; Ivy and Bean Make the Rules

·

Ivy and Bean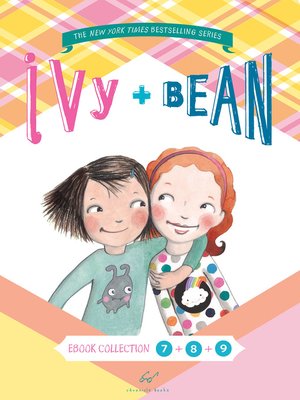 Sign up to save your library
With an OverDrive account, you can save your favorite libraries for at-a-glance information about availability. Find out more about OverDrive accounts.
Find this title in Libby, the library reading app by OverDrive.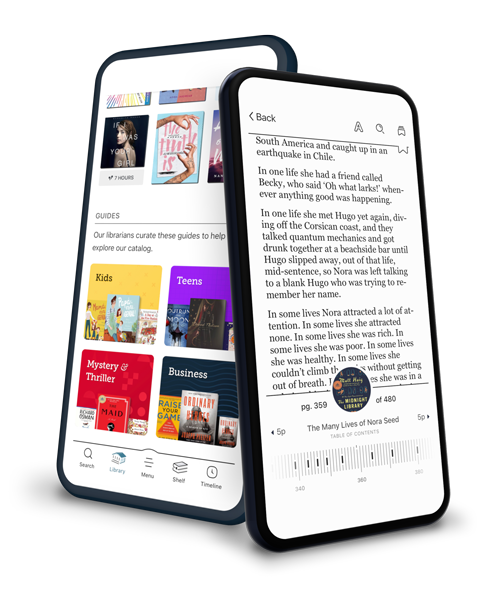 Search for a digital library with this title
Title found at these libraries:
New York Times best-selling series of books for children — Ivy + Bean
Ivy and Bean, two friends who never meant to like each other: This boxed set, Ivy and Bean Boxed Set: Books 7-9 continues the story of these two spunky characters. It includes the third of three books in the Ivy and Bean series.
Author Annie Barrows talks about her award-winning Ivy + Bean series: One of the big problems of being a kid is that your parents often try to make you play with people you don't really like. My parents were forever trying to get me to like the kids of their friends. These kids were often weird. I didn't want to play with them. It was a problem.
Ivy and Bean are very different: Bean is loud and wild and goofy. She loves to be involved in games and poke her nose in other people's business. Ivy is quiet and full of ideas. She spends most of her time learning how to be a witch. Each girl thinks the other one is weird. Each girl thinks she could never be friends with the other. Especially because their parents keep nagging them about it. But sometimes opposites can become the best of friends because they're opposites.
Ivy and Bean Boxed Set: Books 7-9 includes:
Book 7: Ivy + Bean: What's the Big Idea? Wouldn't it be cool if Ivy and Bean found the solution to global warming? Wouldn't it be especially cool if the solution was shimmering pink goo in a test-tube and all the famous scientists in the world wished they had thought of it first? It's Science Fair time at Emerson School, and all the kids are supposed to find a way to cool down the earth. Some kids are planting trees. Some kids are holding their breath for a very, very long time. Some kids are doing interesting things with vacuum cleaners. But what should Ivy and Bean do? Something with explosions? Something with ropes? Something with ice cubes? Or maybe something very, very quiet . . .
Book 8: Ivy + Bean: No News Is Good News: Ivy and Bean need some money. Ten dollars, to be exact. Never mind what for. Don't even ask. Okay, it's for cheese. Two bags of lowfat Belldeloon cheese in a special just-for-you serving size. Don't ask why. But ten dollars is a lot of money. How are Bean and Ivy going to make ten dollars? Should they babysit? Eww, diapers. No. Should they wash the car? They're not allowed to touch the car. No. Should they write a newspaper about their neighbors and sell it? Yes. Great idea—and easy too! All Ivy and Bean have to do is snoop around Pancake Court and gets some news. It's very interesting what you can find out if you look in your neighbors' windows. It's even more interesting when the neighbors read about it in the newspaper.
Book 9: Ivy + Bean Make the Rules: It's Spring Break, and Bean's older sister, Nancy, is going to Girl Power 4-Ever Camp, where she will do Crafts and Dance and First Aid and other secret things that Bean will never know about because you have to be eleven to go to Girl Power 4-Ever Camp. Bean doesn't care. She doesn't want to go to camp. She wouldn't go even if they begged her. So ha. So ha ha. So—wait a second! Bean and Ivy can make their own camp, their own better camp. It's Camp Flaming Arrow, where Crafts include escaping, Dance includes thumbtacks, First Aid includes zombies, and counselors Ivy and Bean make the rules.

If you and your child liked Junie B. Jones, Magic Tree House books, and Princess in Black; you'll love Ivy & Bean.