Fangoria's Dreadtime Stories, Volume Two
audiobook (Unabridged)
∣

From Fangoria, America's #1 Source for Horror

·

Fangoria Dreadtime Stories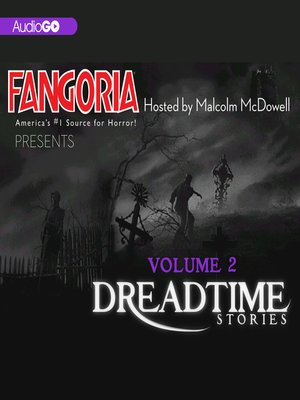 Sign up to save your library
With an OverDrive account, you can save your favorite libraries for at-a-glance information about availability. Find out more about OverDrive accounts.
Find this title in Libby, the library reading app by OverDrive.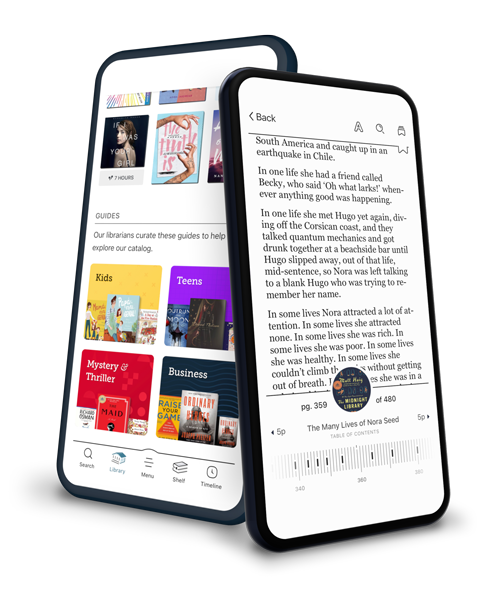 Search for a digital library with this title
Title found at these libraries:
Fangoria's Dreadtime Stories are fully dramatized radio dramas to thrill youand chill you! These original short stories from bestselling authors are nowavailable for the first time in a collector's edition with extended scenes.
"A Heated Premonition"Based on the famous shortstory "August Heat" by W.F. Harvey, "A Heated Promotion" is the story of twomen whose glimpses, each of the other's possible future, lead them to a strangeand paralyzing standoff.
"The Dark Enforcer"Tired of being bullied, acomic book store owner summons "The Dark Enforcer," mighty protector of theoppressed, to vanquish his enemies.
"Table Scraps"Most politicians wouldkill for a high approval rating. The powerful Lorrimer family doesn't need yourapproval—but they kill anyway. Conspiracy expert Isaac Salt is determined touncover all the Lorrimer's secrets, even if it means sneaking onto their privateisland. But what's waiting for him there is the last thing he expects.
"Mercy"Mercy Mathers looks likea blonde angel, but everyone knows she's the wildest party girl in ClarionHigh. But when her boozy, slutty antics cause the death of nearly the entirehigh school football team's starting lineup, Mercy seeks forgiveness by way ofreligion. Once she's saved, Mercy feels compelled to save the bad boys she oncesought out for her own pleasure. But bad boys tend to be bad, and to preventthem from backsliding, Mercy has to sacrifice them before they can fall fromgrace. But what guy would ever guess that the sexiest, most beautiful girl inschool is a homicidal maniac on a mission from God?
"Talking in the Dark"Victor Rippon is a lonelyman from a small town. Ever since his wife left him, he lives a quiet, bleakexistence, with no friends to speak of. His only real interest is his favoritewriter, Rex Christian. Victor is obsessed with Rex's horror stories, whichsomehow seem more real to him than his own boring life. Why do Rex's storieshave such hypnotic power over his readers? As Christmas draws near, Victor hasa chance encounter with Rex and learns the answer to this and the age-oldquestion: Where does a writer really get his ideas?
"The Final Battlefield"After a four-year tour ofduty in Vietnam, Private Daniel Conway is glad to be home in Clover Ridge,Iowa. But his joy is short-lived—he is being haunted by frightening visions ofthe Hangman, a vicious Viet Cong officer with a penchant for torture. Pushed tothe brink of madness by the continual appearances of his tormentor, Daniel isforced to ask himself an unthinkable question: Has the Hangman followed himhome?