Creation of Protective Talismans Using Ancient Slavic Symbols. Apotropaic Magic. Art Therapy
ebook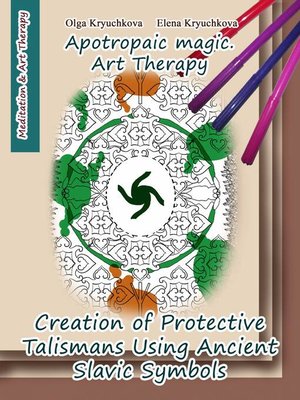 Sign up to save your library
With an OverDrive account, you can save your favorite libraries for at-a-glance information about availability. Find out more about OverDrive accounts.
Search for a digital library with this title
Title found at these libraries:
Volhvs (ancient Slavic sorcerers) in ancient times were the main servants of the pagan faith. They conducted not only sacred rites and festivities, instructed their flock on the true path, but also engaged in healing, fortune telling, spells and magic.
Among the ancient Slavs, the Volhvs were believed to have the ability to work miracles and predict the future. They performed sacred rituals, sacrifices, knew how to conjure elements. The Volhvs occupied a high place next to the rulers. And, of course, they knew how to create various amulets, for which they used the symbolism of their native gods and various sacred symbols.
This book is dedicated to the sacred Slavic symbols of the ancient Volhvs, their use in creating the strongest protective talismans created by yourself. In separate sections, descriptions of ancient Slavic symbols and images of ancient symbols themselves for carving are given.
Carefully read the description of the image, and then select the symbol that is suitable for your purposes. Gently redraw the selected character on the desired page. Then color the finished composition, put your energy into it and create the strongest protective talisman for certain needs. You can hang this protective talisman at home above the front door or other place convenient for you. You can fold it several times and carry it with you in a bag, pocket every day.
Protective magic, which works through talismans created by human hands, can be attributed to a variety of Apotropaic magic.
Apotropaic magic (from Greek αποτρέπειν "to ward off" from από- "away" and τρέπειν "to turn") is a type of magic intended to turn away harm or evil influences, as in deflecting misfortune or averting the evil eye. It can be created using ceremonies and spells, or simply by wearing and hanging an item in the interior that brings good luck (amulets, talismans).