Sign up to save your library
With an OverDrive account, you can save your favorite libraries for at-a-glance information about availability. Find out more about OverDrive accounts.
Find this title in Libby, the library reading app by OverDrive.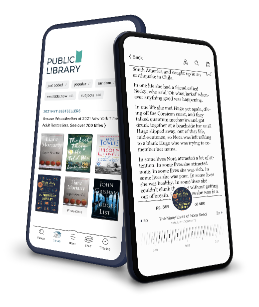 Search for a digital library with this title
Title found at these libraries:
It's August in Alaska, and geology professor Jack Oswald prepares for the new school year. But when hundreds of huge holes mysteriously appear overnight in the frozen tundra north of the Arctic Circle, Jack receives an unexpected phone call. An oil company exec hires Jack to investigate, and he picks his climatologist wife and two of their graduate students as his team. Uncharacteristically, Jack also lets Aileen O'Shannon, a bewitchingly beautiful young photojournalist, talk him into coming along as their photographer. When they arrive in the remote oil town of Deadhorse, the exec and a biologist to protect them from wild animals complete the team. Their task: to assess the risk of more holes opening under the Trans-Alaska Pipeline and the wells and pipelines that feed it. But they discover a far worse danger lurks below. When it emerges, it threatens to shatter Jack's unshakable faith in science. And destroy us all...
Praise for Hell Holes
"I couldn't put this book down! I started it just after breakfast and finished it around eleven that same night! I loved the way Mr. Firesmith combined science and a bit of paranormal to tell his story. James Rollins watch out!"
Lori Beasley Bradley, author of The Legend of the Swamp Witch and The Ruby Queen: Book 1 of The Soiled Dove Sagas
"I really really loved it. It flowed so well, I was never bored. Overall a fast and exciting read that I would recommend to all fantasy and sci-fi readers."
Aoife Marie Sheridan, author of The Eden Forest and Hunters
"Amazing story! I was on the edge of my seat the whole way through. I couldn't put it down."
Renee Scattergood, author of Shadow Stalker, The Dream Crypt, and Demon Hunt
"This book was a fantastic read. I like any story that I can envision being a movie or TV show. Aileen O'Shannon is an interesting character, who has a very intriguing past that I hope to learn more about in the next installment. I recommend this book to anyone."
Michelle E. Lowe, author of Legacy, Legacy: The Reunion, and The Warning
"What a great read!!!"
G. M. Sherwin, author of Immortalis and The Lazarus Gene
"Your book is excellent. As for the ending, ... it leaves the reader wanting/needing more. I'd absolutely love to read more..."
Patty Beaty, coauthor of Sunshine in the South
"I enjoyed my time in Firesmith's world. I did not want to leave. I really got a kick out of it, and would happily come back for more. Recommended."
MJ Kobernus, author of The Guardian: Blood in the Sand and The Guardian: Blood in the Snow
"This book rocks."
Barton Paul Levenson, author of The Celebate Succubus and Dark Gods of Alter Telluria
"A quick, enjoyable read. Full of action and fraught with danger"
Dave Robertson, author of Strange Hunting, Strange Hunting II, and The Ultimate Guide to Zombies
"The book is an easy and quick read and an action-filled one that you'll imagine as a TV series or a movie with no difficulty."
Olga Núñez Miret, author of Escaping Psychiatry
"That was amazing! I greatly enjoyed reading this book and cannot wait to find out what happens next."
Samantha C. Fischer, author of Love and Self Discovery