Sign up to save your library
With an OverDrive account, you can save your favorite libraries for at-a-glance information about availability. Find out more about OverDrive accounts.
Find this title in Libby, the library reading app by OverDrive.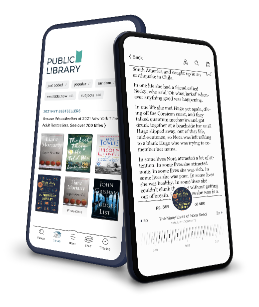 Search for a digital library with this title
Title found at these libraries:
They were pinned down in the remains of a pole barn in a field just a few miles outside of Watertown off route 11 south. The rains had been so hard and so frequent that the fields and roads were completely flooded. They had been forced to stop after twice driving into water far too deep for the trucks.
The field they were in was higher ground that most of the others. They shared one wall and the partial metal roof of the collapsed pole barn with a few wild cows they eyed them suspiciously.
Their corner was reasonably dry, but several days of rain and boredom had blighted their spirits and they worked hard to keep off each other's nerves.
"I learned to sew as a girl" Pearl said now. She held Haley's hand and guided the needle as she repaired the hem of her jacket.
She had caught it on the ragged edge of one wall as she had run over into another part of the pole barn that had no ceiling. In her haste to get out of the rain she had caught the edge of the jacket and ripped out the seam. The seam also formed the bottom of the pocket on that side. Without it she had found herself slipping items into that pocket that then fell to the ground or the concrete floor of the pole barn or down between the seats in the truck. She focused and tried to keep her line straight. It wasn't so hard once you got the needle threaded.
"Just like that good girl" Pearl encouraged.
Haley smiled. "So" she raised her eyes from the seam "Where were you back there?"
The smile that had been on Pearl's face fled. "I was held... Held by mad men..." She seemed to consider a moment. "A mad man perhaps. The rest were not quite so rabid." She rubbed at her eyes and then raised them from the floor where they had sunk of their own volition.
"One of his men let me go... I suspect of course that he let me go to make a way for himself to escape..." She shook her head. "He was not a virtuous man. No he let me go and if I made it he knew that his chances would be likewise as good or better. Why he could even say he was out looking for me if he got caught could he not? Right." She looked back down and then out at the falling rain.
"Sorry" Haley said. "I didn't mean to make you relive it. It doesn't matter." She looked back down at the hem nearly half done and took up another stitch.
"It's all right. It's not so bad. The bad part is this" she raised her hand to indicate the world. "Who knew all of this was... Gone... Who knew?"
"I suspect your mad man must have" Haley said quietly.